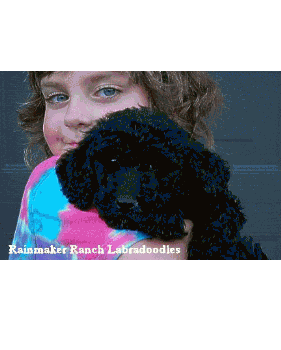 Labradoodle Puppies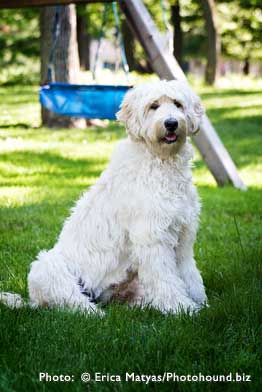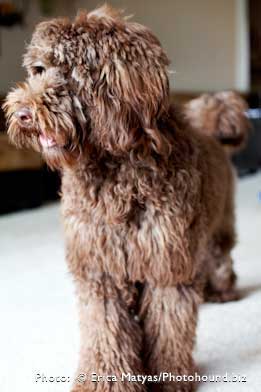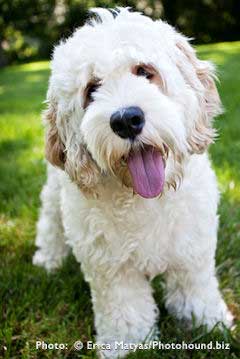 Australian Labradoodles
Medium to Standard labradoodles delivered Dec 15th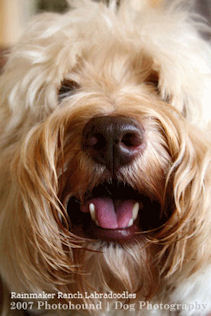 .
Get ready, Labradoodle Puppies on the way.
Labradoodle puppies, to get on our labradoodle puppy wait list.
Toy Labradoodles, Mini labradoodles, Medium Labradoodles to Standard Labradoodle puppies (Chocolate, Black Silk, Cream, Apricot and Parti Labradoodles) of excellent labradoodle temperament and health.
Labradoodle Florida and Labradoodle Ohio
We have an immediate need for a guardian in the Tampa or Orlando area. Click for details.
We have a litter of Australian Labradoodle puppies about every month or two. We have one labradoodle litter at a time so we can focus on the labradoodle puppies and families adopting.
Australian Labradoodles
Mini Labradoodles, Medium Labradoodles and Standard Labradoode Puppies in Cincinnati, Ohio and Tampa, FL.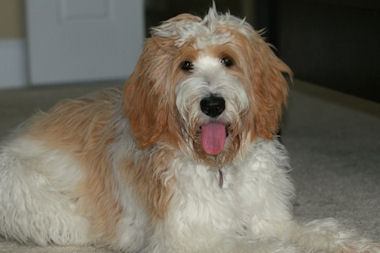 We are three small Australian Labradoodle breeders of top quality Labradoodle Puppies located in Cincinnati Ohio and Tampa FL working together to bring families wonderful labradoodle puppies. We only have one or two australian labradoodle dogs each and one litter at a time so we can focus on the labradoodle puppies and the families who are adopting them, plus our breeding dogs can be loved family pets always living inside with us.

Our Labradoodles are bred for superior health, temperament and conformation to the Australian Labradoodle Breed Standard.

Mini Labradoodles, Medium Labradoodles and Standard Labradoodle Puppies
We breed Australian Labradoodle Puppies and no other breed. Our soft fleece coated puppies are bred in Chocolate, Black Silk, Apricot, Cream, Caramel, Cafe, and Parti (two colors).


Rainmaker Ranch Labradoodle Information section offers information about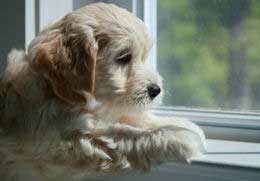 Labradoodle and Australian Labradoodle Dogs and Puppies. This includes everything you need to know about our excellent Australian Labradoodle Puppy Program, from wait list, labradoodle health, labradoodle size, color, available labradoodle puppies, and labradoodle information to prepare you for your new Labradoodle puppy. Just Click here

If you are looking for a Labradoodle Puppies in FL or Labradoodle Puppies in OH you have come to the right place, Rainmaker Ranch Labradoodles, welcome. We have labradoodle puppies local to Ohio, South Carolina, North Carolina, Tennessee, Kentucky, Indiana, Michigan, Missouri, Illinois, Florida, West Virginia and Georgia.

We can train your labradoodle puppy!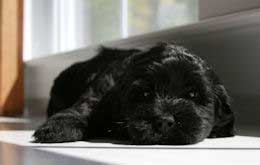 We have a labradoodle puppy training program. You can have your labradoodle puppy trained with one of our puppy trainers in our Puppy Life Lessons training program. This program involves your labradoodle puppy living with a trainer in their home for 2 to 4 weeks after they leave our home. This starts housetraining work, basic obedience, crate training, socialization, leash training and just the basic elements of living with a family.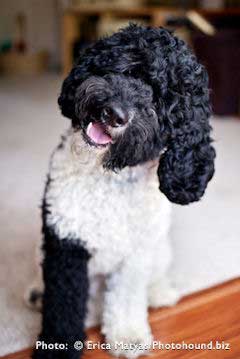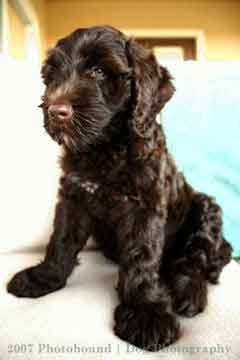 A dog believes you are what you think you are.
Jane Swan, b 1943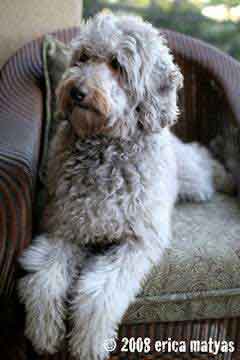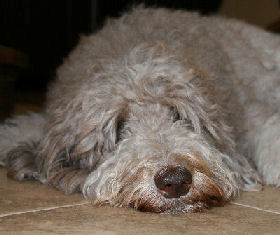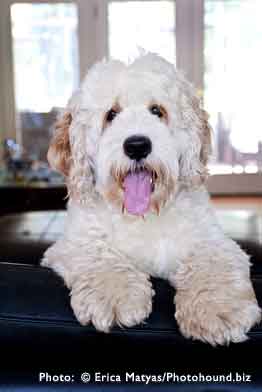 We believe that to breed a healthy family companion, then the parents of your labradoodle puppy must also be healthy family companions!

We only breed Australian Labradoodles and do not breed any other types of dogs. Therefore, we can focus on the foundation and future of this incredible breed with integrity. Please look through our frequently asked questions to learn more about our Australian Labradoodle Puppy program.
Labradoodle
We breed in our home under the supervision of our veterinarian breeding specialist, we do not cage or kennel our dogs or puppies. Our Australian Labradoodle breeding dogs are members of our family, sleeping on our kids beds at night, living indoors, and are loved constantly. Our belief is that breeding is not a right, but a responsibility to the breeding dogs and puppies.

Labradoodle Puppies
It takes years to develop a solid program of healthy, great temperament Labradoodle parent dogs who in turn bring along consistent, soft fleece coated, incredible Australian Labradoodle puppies. We have been breeding labradoodles since 2001.

Come visit our home, be greeted by our incredible dogs and talk with us about our program.

We breed our Labradoodle puppies in Tampa FL and Cincinnati OH.


Labradoodle and Australian Labradoodle Information, Recommended Breeder


Premium Labradoodle Breeder
Labradoodle - Labradoodle Information- Labradoodle Pictures
A dog has one aim in life. To bestow his heart.
JR Ackerley (1896-1967)