Only approved families can adopt our Australian Labradoodle puppies. We are taking deposits on a first come first serve basis to fill our wait list. Note, we rarely have puppies available once born; they are placed with families on our wait list prior to birth.
We have been breeding since 2001. We health test and temperament test all our breeding dogs beyond the highest standards. We are 4 small breeders working together to bring you fantastic puppies. This allows all our dogs to be loved family pets, living and sleeping inside with us and for us to have just one litter at a time and focus on that litter and the families adopting.

Our labradoodle price is: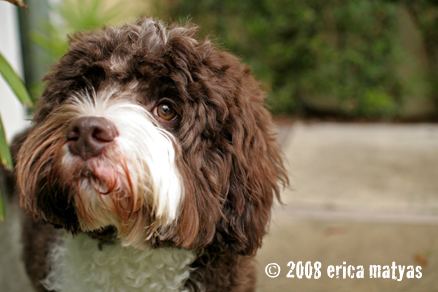 Australian Labradoodle ----
$3000 All colors and all size of Australian labradoodle.
An Australian Labradoodle is a 3 breed mixed breed dog. They are a combination of Poodle, Cocker Spaniel (American or English) and Labrador. This can be a Multi generation Australian Labradoodle that has a pedigree of Australian Labradoodle to another Australian Labradoodle or this could be an early generation Australian Labradoodle which is the result of breeding an Australian Labradoodle to a F1B, Poodle or Cockapoo. Our focus is to produce consistent offspring (health, temperament, conformation and fleece coat) meeting the Australian Labradoodle Breed Standard.
First Generation Labradoodle (50% lab 50% poodle). Due to shedding and allergy issues we have NO plans to breed First Generation again in the immediate future.
F1B, Second Generation Labradoodle (First Generation Labradoodle bred to a Poodle, 25% lab 75% poodle) Due to shedding and allergy issues we have NO plans to breed Second Generation at this time.
NOTE: this price includes a $350 non refundable wait list fee to be placed on our wait list, receive wait list only monthly updates and announcements. Why is the wait list fee non refundable? Please understand that having a families name on the wait list results in other families, considering the wait list, to opt out believing that your family will be purchasing a puppy and therefore their wait would be that much longer. In the event of cancellation by the family, the wait list fee of $350 shall be retained by Rainmaker. If the family selects to come back to the wait list at a later day, Rainmaker will apply that fee to their future purchase. We also allow families to transfer their wait list fee to a family member or friend to enter onto the wait list.
Puppies will leave our home with: a collar and leash, puppy training book, a puppy care booklet, a vet signed shot/medication record, a vet signed sale contract, a signed 3 year health guarantee, a toy from the living area for security, spay/neuter and they will be micro chipped.

Shipping is available at the additional cost of $800 if anywhere in the US mainland and includes the additional vet certificates and crate for mainland US travel. If you are outside of the mainland US see our shipping details by clicking here.

It is our policy that all puppies must be paid for in full by 4 weeks old, or the puppy will be re posted, this gives us plenty of time to find great parents for the puppy prior to 8 weeks of age. You may request Male or Female and color however this may limit the possibility of receiving a puppy as soon as possible. We do everything we can do to ensure delivery; however, all depends on conception rate and nature. If this policy is not acceptable please do not respond.
Boarding, extending the pick up date may be available at the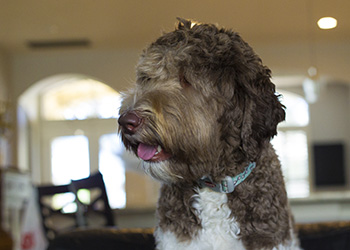 additional cost of $57/day. We NEED you to please plan on picking up your puppy on time (8 weeks from the date of birth). We give as much time as we can (usually 8-16 weeks) to plan your puppy pick up day (or closest Sunday if possible). We only have one litter at a time, so we plan family time and vacations around litters and usually do not have any time after a litter to extend pick up or personally do training. We do have local trainers who will take the puppy (only two at a time) at 8 weeks and provide training. Our trainers need time in advance to plan for your puppies arrival. If training is desired or needed due to timing conflicts with your puppy coming home date we will contact one of our trainers asap to see if they have an opening. Training is about $400 a week all depending on the trainer. IF you need extra time beyond the pick up day a trainer is the first option. The second option is the puppy staying with us for extended time. IF we have the time available this is $57/day and we do of course start training your puppy as well.
Cost of a labradoodle