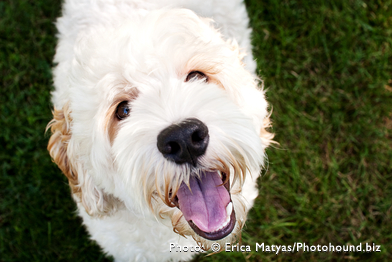 We only ship or deliver within mainland US. Pick up is based on 8 weeks from the date of birth.
Shipping:
We prefer Not to ship our puppies, although we are experienced shippers and we will ship if it is the best possible situation for the puppy. We try at all costs to not ship on any non direct flights as this is too difficult for the puppy to spend this amount of time on a plane continuously in a crate. IF shipped, the puppy will arrive at your local airport on a direct flight in a nice crate with a toy and all your paperwork. The puppy will have been to the vet one additional time for shipping certification. We arrange everything for you. Shipping is at an additional charge and listed on the price page. If two or more puppies going to the same location we will put them together and allow the families to share the total cost. Additional weight may increase the cost of shipping two or three puppies, however many times it is still within the same cost range. If we are shipping a few to one location, we will let you know the total cost and divide it by the number of families. If you do not want to share you are not required to do so.

Come in and fly home:
Pick up at our home is recommended, we would like to meet all puppy parents face to face, as I am sure most new puppy parents want to meet us, see where the puppies are raised and meet the parents of their new puppies if possible. Out of Towner's may fly in and pick up the puppy at our home. You will need to bring a small pet carrier for the return trip. I like the Deluxe Sherpa Bag Dog Carrier from Petsmart, you need the size that can fit under the seat, and it will be labeled for airline travel. All our puppies will fit in one at 8 weeks. Puppies can ride under the seat of an airplane, check your airlines to obtain requirements, most charge about $100.
We deliver:
We will also deliver your puppy to you (depending on our schedules). This is a separate service and various rates apply depending in your location. This would entail at minimum the shipping fee plus the airline ticket and fee for the dog, all depending on layovers, time and distance.
Outside of the mainland US:
We do NOT ship internationally (anywhere outside of the mainland US) including Canada, Mexico or any islands. We do NOT allow couriers (those who pick up and fly on your behalf). IF you are outside of the mainland US, you may personally come and pick up your puppy. If you are outside of the US and want to come and pick up your puppy YOU are responsible for all paperwork (that includes obtaining the requirements, paper work and your vet filling it out). We provide the same service we do with all out puppies which includes the standard vet record of first shots and puppy check up details. Any additional service needed by us or our vet is provided IF we can fit it into the schedule and at a cost (our vet charges for filling out paperwork). This fee is typically the shipping rate at a minimum and depends on what specifically is needed and the time involved. Typically you can call your local vet and ask for details bringing in a puppy from the US and all the paperwork requirements prior to applying.
We want to spend our time providing equal service to all and focus on all of the puppies and families.