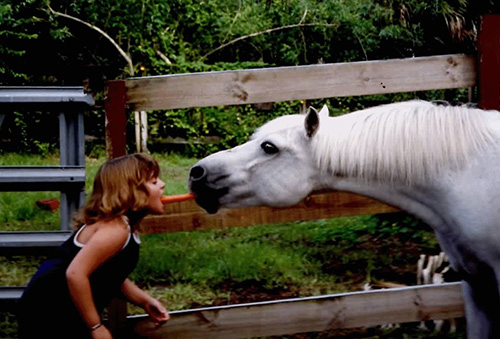 Rainmaker Ranch Labradoodles
Bringing families an exceptional labradoodle, uncompromising labradoodle health, temperament and conformation.
Why did we select the name Rainmaker Ranch Labradoodles?
Throughout my oldest daughters childhood, she rode a pony who we purchased when she was 5 years old. His name was Rainmaker "Rainy" for short. Rainy was a magical, fantastic pony.
Rainy lived with us during the off season. We had a ranch home with a 3 stall barn and a riding ring in Wellington, FL. During season, Rainy lived with the trainer and my daughter rode him in various hunter jumper competitions in Ohio and Florida. We named our barn Rainmaker Ranch after Rainy.
Three years after Rainy came into our lives, in 2002, we started breeding Labradoodles. It just seemed natural to call our program Rainmaker Ranch Labradoodles.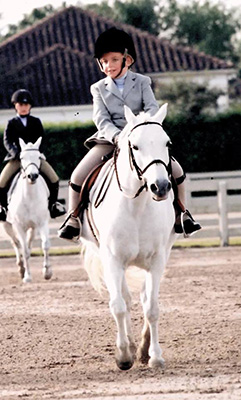 Rainy will always hold a significant place in our hearts, he was a wonderful part of my daughters entire childhood and touched the hearts of everyone who met him. He gave Sydney, as well as every kid who rode him, confidence and unconditional love for many years.