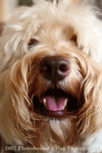 Click below to find more information on our Labradoodle puppies.
Breeding Labradoodles Information
We rarely sell any puppies for breeding. Our puppies are spay/neutered prior to leaving our home. Breeding is a huge responsibility to the puppy's parents, the puppies, and the families they are placed with. We only sell breeding dogs to those breeders we consider top in the country or new breeder willing to learn to be top breeders and are or want to be well versed in the breeding of Australian Labradoodles. Those who obtain breeding rights from us fully understand the breed, set high standards for breeding and care, follow genetic testing criteria, as well as believe it is a lifelong commitment to the breeding dogs.

We do sell dogs with breeding rights but only under fairly strict conditions due to our highly regarded reputation and value we place on our dogs. Although there are many options and many breeding contracts out there we only offer one option in which we accept all the financial risk. Here are a summary of the details if you wish to proceed, we can send a more detailed contract and set up a phone interview.
We only offer breeding dogs from litters we have prior breeding history, utilizing the same breeding parent set, resulting in breeding quality health, temperament and conformation.
Although you can be a part of the selection process, visit your puppy during the first 4 months, the puppy will remain with us, be fully health tested, including OFA preliminary HIP, Elbow, eye, Heart screening, complete CBC with Thyroid panel, house trained and basic obedience trained all at our expense.
Only dogs achieving OFA prelim of good or excellent and passing all other tests will be released into a breeding program all others would be sold as pet puppies by us under our 3 year health warrantee and contract.
After the puppy passes its testing you may pick up the puppy or have the puppy shipped to your location at your expense.
We require a recommendation from your veterinarian, including a teleconference with your veterinarian and you prior to signing a contract.
We will allow you to talk to our veterinarian, including a teleconference with us if you so desire prior to signing a contract.
We require a site visit to your location or if remote a digital video of the expected living conditions of the breeding dog.
We will never allow a breeding dog to be caged or kenneled besides crate training during his/her life time. All dogs must be considered inside dogs, guardian homes are acceptable if conditions are same and approved.
Our application process includes a phone interview to discuss your breeding goals and objectives. We do not require extensive breeding experience but do require the desire to learn and study breeding practices.
Our price for a health tested breeding dog male or female under the above conditions is $5-9,000 for an Australian Labradoodle. This includes all health testing, a $1000 value, you don't have to worry about losing out if you would need to ship the puppy back, a $400-$1000 value round trip, and training costs noted above.
I do this because currently in the Australian Labradoodle and Labradoodle breeding industry there are lots of legal battles, some across state lines and some across countries. There can be issues on both sides, if all goes great, well then all is okay, but if there is any issue then contracts do not stand up as well as we would like them to, or they do not cover all the possibilities. With our program, at 16 weeks you are provided an Australian Labradoodle top in, health, temperament, conformation and coat and we both have complete confidence that all is well. What can go wrong?

As the buyer it can be a total nightmare.
What if the dog does not pass testing, what if the dog passes to the seller's acceptance but not yours?
What if the dogs temperament is not what you want, this cannot be totally assessed at 8 weeks?
What about conformation and coat after 8 weeks?
When do you get another dog?
What if another breeding does not produce the gender or color you desire?
What if over the time period you have waited a different stud is being used and now the dog is related to your dogs, does the contract offer a refund?
If you shipped a puppy to your state, paid for health testing, not passed, paid to ship the dog back, now pay to ship another dog, new tests…how many times will you do this? What is you final cost limit?
As the seller it can be a total nightmare.
Now if this dog that I have full confidence in, does not pass testing to breeding quality but pet quality, why did this happen? Is your vet taking good x-rays, was there an accident, what did you feed it?
Did you train the dog, care for it as an inside dog, potty training, as I now have to sell it as a pet this is what I would expect?