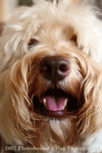 Click below to find more information on our Labradoodle puppies.
Labradoodle puppies Wait List
Australian Labradoodle Puppies available!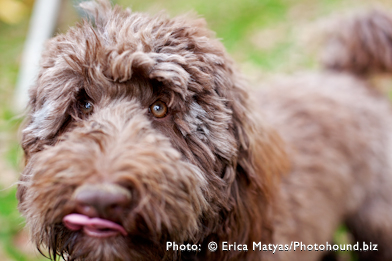 Current Australian Labradoodle Puppy Wait List
We have some openings in coming litters, don't let the wait list fool you.
Wait list of families expecting puppies, listed as Family, location, size, gender, and color preferred.
A bit about the wait list. The wait can be long or short depending on who arrives in each litter (color, gender and size). We typically go way down the wait list for each litter just because of preferences (girls versus boys, apricot versus chocolate, solid versus parti), timing (a family is just not ready when the litter would go home or has selected a specific time of year in mind) and location (some families want SC and some OH litters only).
Based on historical choices, we typically go about all the way down the wait list or further for each and every litter.
To estimate your wait. Write down your size, gender and color preference on a piece of paper. Look at the planned litter list of what is expected over the next six months in your size preference. Then count how many families want your preference. For example, if you want a Mini Solid Cream Boy, once looking all the way down the list you may find that you would be up for adoption first or second for that preference, and if we have a litter expecting mini solid colors including cream you may be up for that litter even if the litter is expected this month. Our average litter size is 6 for Micro Mini and Mini and 10 for Medium and Standard. Therefore, even if the wait looks long it may not be based on the puppy type you are hoping to adopt.
PLEASE note that while a family may be listed for a specific color or size they can change their minds up until their puppy is born.
Wait List of Families:
Rainmaker Ranch Labradoodles reserves the right to first pick for the future of our breeding program
Black Family, FL, Medium or Standard Second Rainmaker Labradoodle (Holding 2017)
Vance Family, MD Mini, Medium, Parti only Boy (Holding winter 2017)
Gilbert Family, MA Medium, Parti only Girl (Holding 2017)
Borg Family FL, Micro Mini
Gianni Family, FL Micro Mini Boy Parti only
Goldthorpe Family, CA Micro Mini Boy
Ramos/Rives FL, Medium to Standard Girl Chocolate (Holding 2017)
Hudson Family, SC Mini or Micro Mini Girl (Hold Summer 2017)
Keller Family, IN Standard, Medium Boy Cream, Apricot or Chocolate
Young Family, NC Medium Boy, Parti or Chocolate
Farish Family, KY Micro Mini
Williamson Family, FL Micro Mini Girl, Parti, second puppy from Rainmaker
Schimmel Family, FL Medium Parti
Duggal Family, OH Standard, Apricot, or Black Silk
Kirschbaum Family, NY Micro Mini , second puppy from Rainmaker
Halliwell Family, FL (holding late 2017)
Hirsh Family, TN Medium Chocolate, Black Silk, Parti
Hendricks Family, SC Medium Chocolate or Apricot
Detterbeck Family, SC Medium
Hild Family, FL Mini Girl
Drolet Family, FL Micro Mini Girl Chocolate
Bartoszek Family, MT Medium or Mini Boy Chocolate
Alvarez Family, FL Mini or Micro Mini Girl, Chocolate, Black Parti
Leklem Family, FL Medium or Standard
Lindholm Family, MA Standard Chocolate, Parti
Jafari Family, NC Mini Girl Apricot
Kopelman Family, FL Medium Chocolate or Apricot
Munsey Family, VA Medium Chocolate, Parti
McFarland Family, FL Mini Parti, Chocolate
Mastroianni Family, FL Mini or Micro Mini Girl, Parti, Chocolate, Apricot
Munson Family, SC Medium Girl
Zemp Family, SC Medium Girl, Apricot
Baumbach Family, FL Medium or Mini Girl
Colombo Family, FL Medium Apricot
Brochu Family, SC Mini Girl, Parti
Gregg Family, FL Medium
Tessier Family, FL Micro Mini Girl, Chocolate, Black Silk, Apricot
Shaver Family, PA Mini or Micro Mini Girl, Apricot, Chocolate, Parti
Jackson Family, GA Mini or Micro Mini Girl
Agnew Family, SC Micro Mini, Boy, Black Silk
Benabe Family, NY Mini Chocolate
Claypoole Family, SC Medium Parti, Apricot
French Family, TX Medium or Standard Girl Parti
Maltz Family, MI Medium Boy Parti
Hudnall Family, SC
Smith Family, NM Micro Mini Girl
Sjostrom Family, SC Mini
Ritz Family, NC Medium or Standard Girl
Kerth Family, NJ Medium
Lenertz Family, FL Micro Mini to Mini
Dykema Family, CA Micro Mini Girl Parti
Sevilla Family, FL Micro Mini or Mini Chocolate or Parti
Wolf Family, FL Mini to Medium Girl, Apricot, Chocolate, Black Silk, Parti
Hinkle Family, SC Medium
Walker Family, FL Mini or Micro Mini Girl
Canzano Family, FL Mini Girl
Church Family, NY Mini or Micro Mini Girl, Black Silk
Rogers Family, SC Standard Girl
Sylvia Family, FL Medium or Mini Apricot, Parti
YES we may have OPENINGS for the coming litter! Don't let the long list fool you, we typically go all the way to the bottom just due to family needs versus timing and gender/color choices.
Inactivity: If we cannot contact a family on the wait list over a period of 9 months, we will send 3 formal email requests for confirmation that you wish to remain on the wait list. If we still cannot reach you, we will find it necessary to remove your name from the list due to inactivity.

Deposit Refund Policy: Once you have sent in a deposit your family is added to the wait list. Your family will be offered puppies that match your family preferences, you may pass on one litter that matches your preferences due to personal issues. At this point your family will be on hold for the next litter that meets your needs. your deposit is not refundable, yet your family may opt to wait until your timing is right.
* measured to the shoulder

Rainmaker Ranch reserves the right of first selections/adoptions if necessary, for stud fee/exchange or to include as a part of our family in our future breeding program.